By continuing to browse our site, you agree to our Cookie Policy. For information visit here. I agree
Empty Tier List Template | Blank Tier List Image
Blank tier list images | Empty tier list template
TierMaker makes creating a tier list easy. We have millions of templates available that allow you to quickly create a tier list and download and share your image.
However, sometimes you just want a blank tier list template. Perhaps you want to make a tier list in photoshop or are looking to create the perfect YouTube thumbnail or image for social media.
If you are looking to download some images of blank or empty tier list templates, we have you covered.
Find a variety of empty tier list images below to download for free.
Each of the tier list background images below have slightly different dimensions or row counts or row labels.
Blank Tier List Image or Empty Tier List Image - with text letter row labels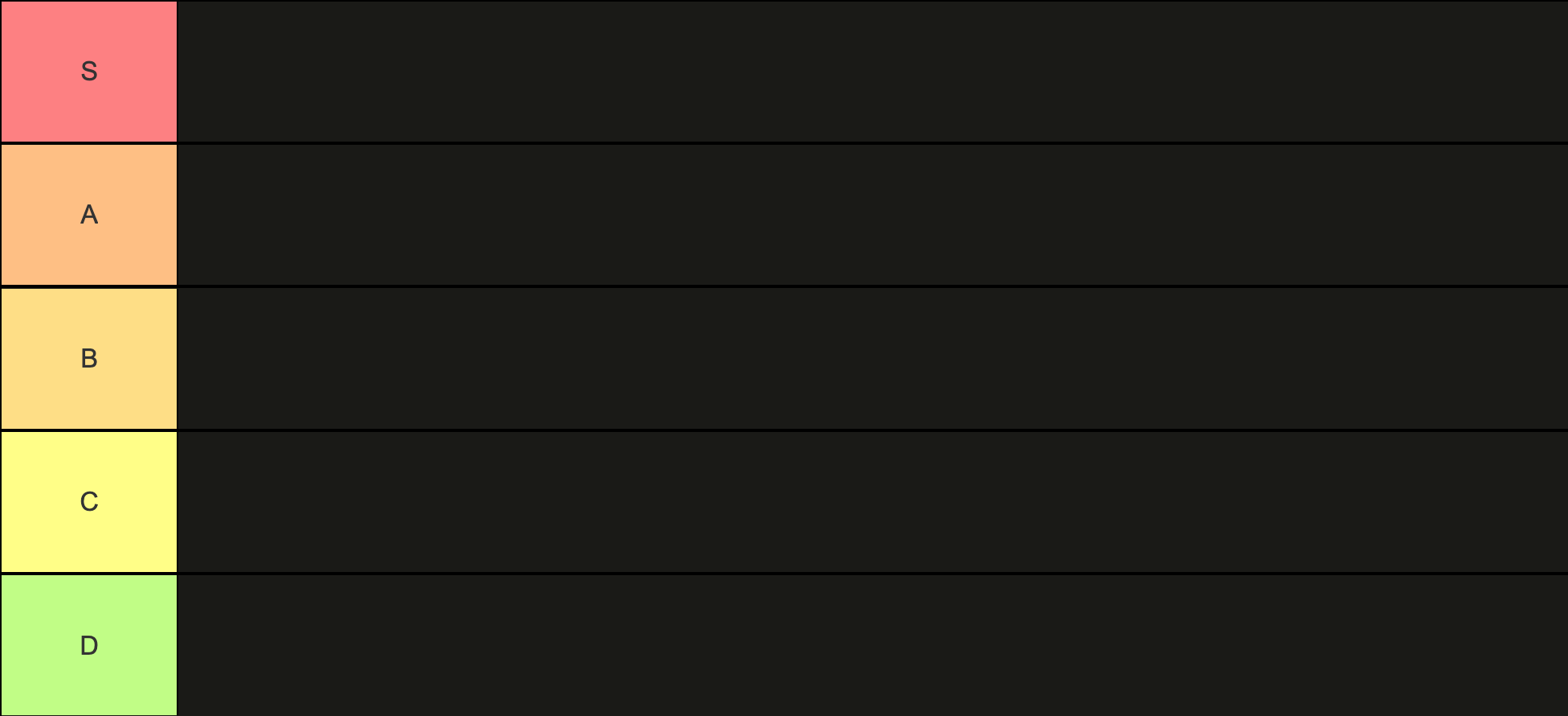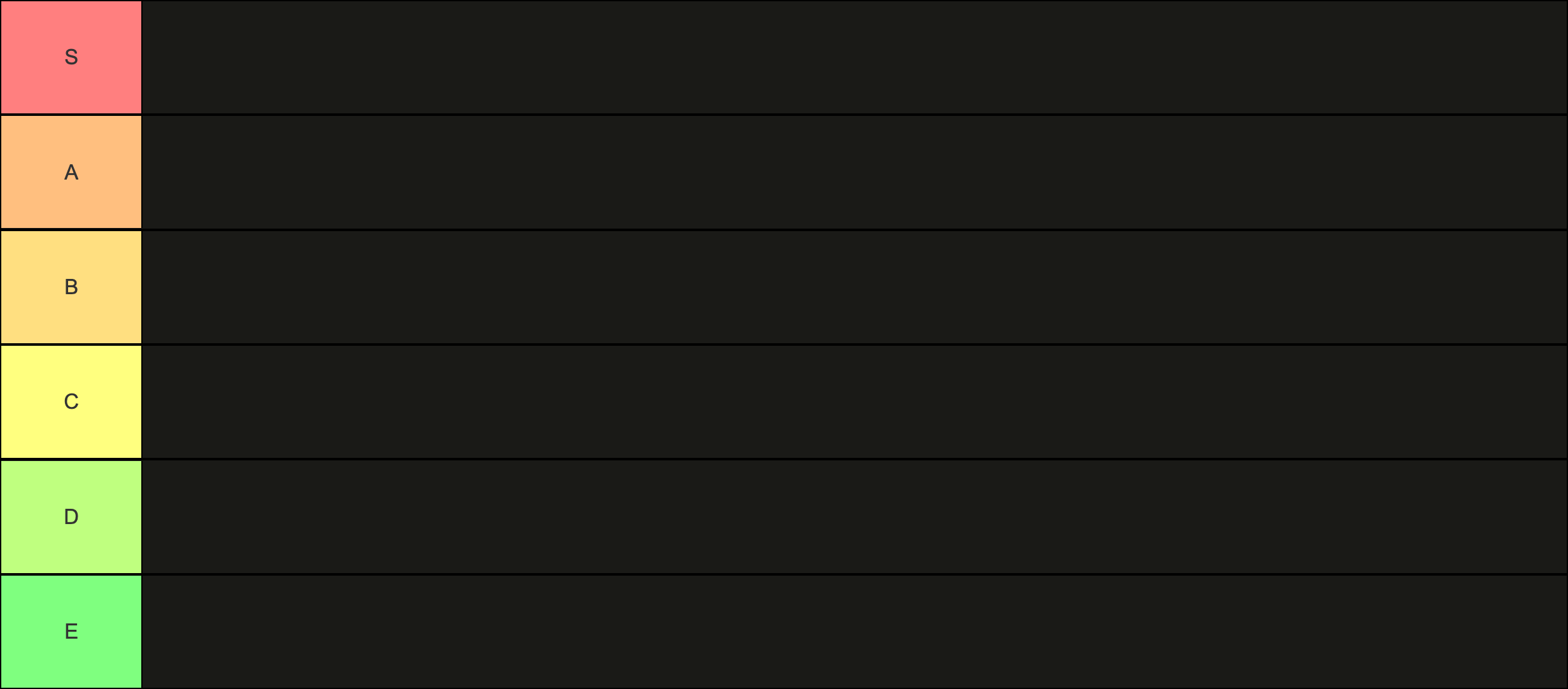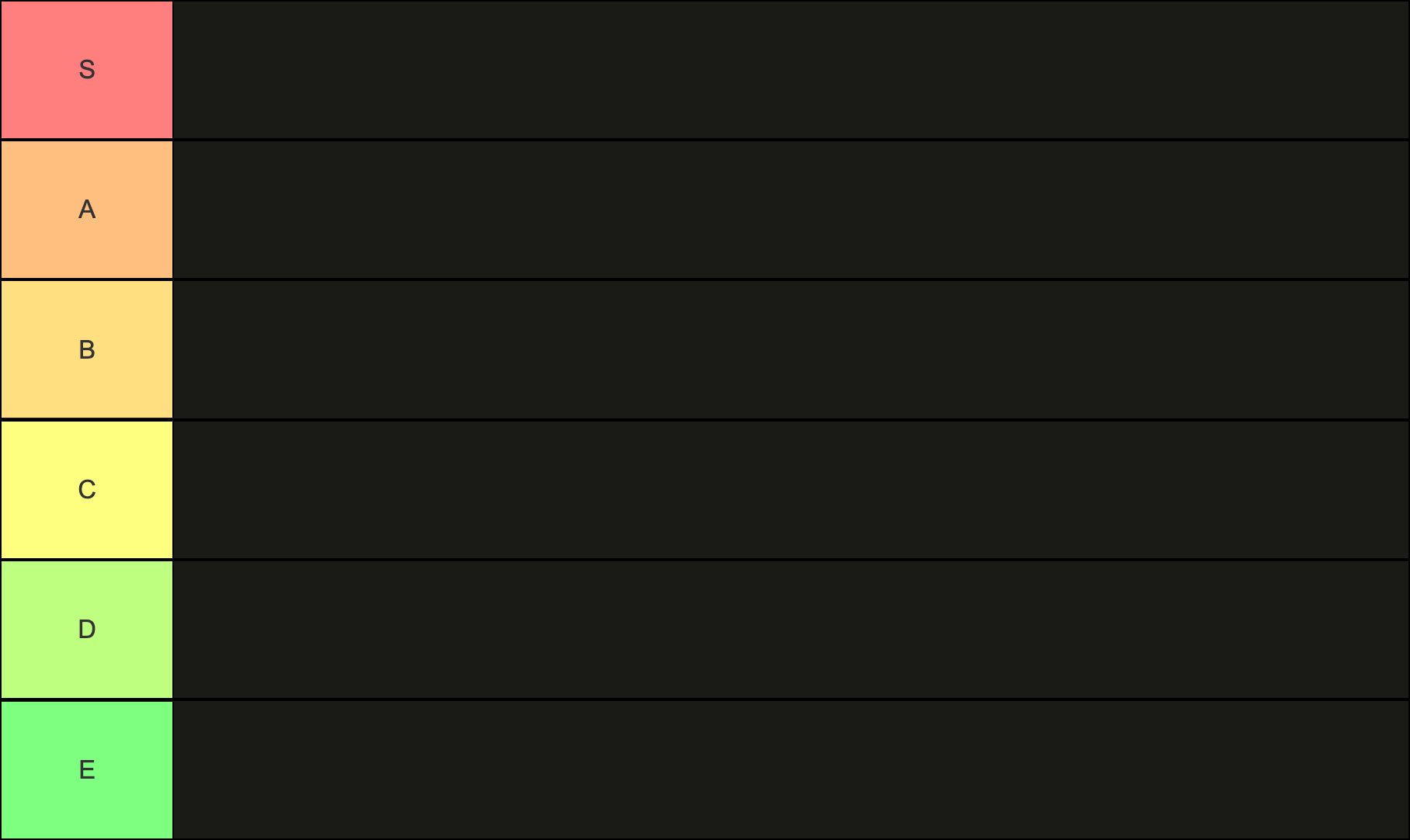 Blank Tier List Image or Empty Tier List Image - with no row labels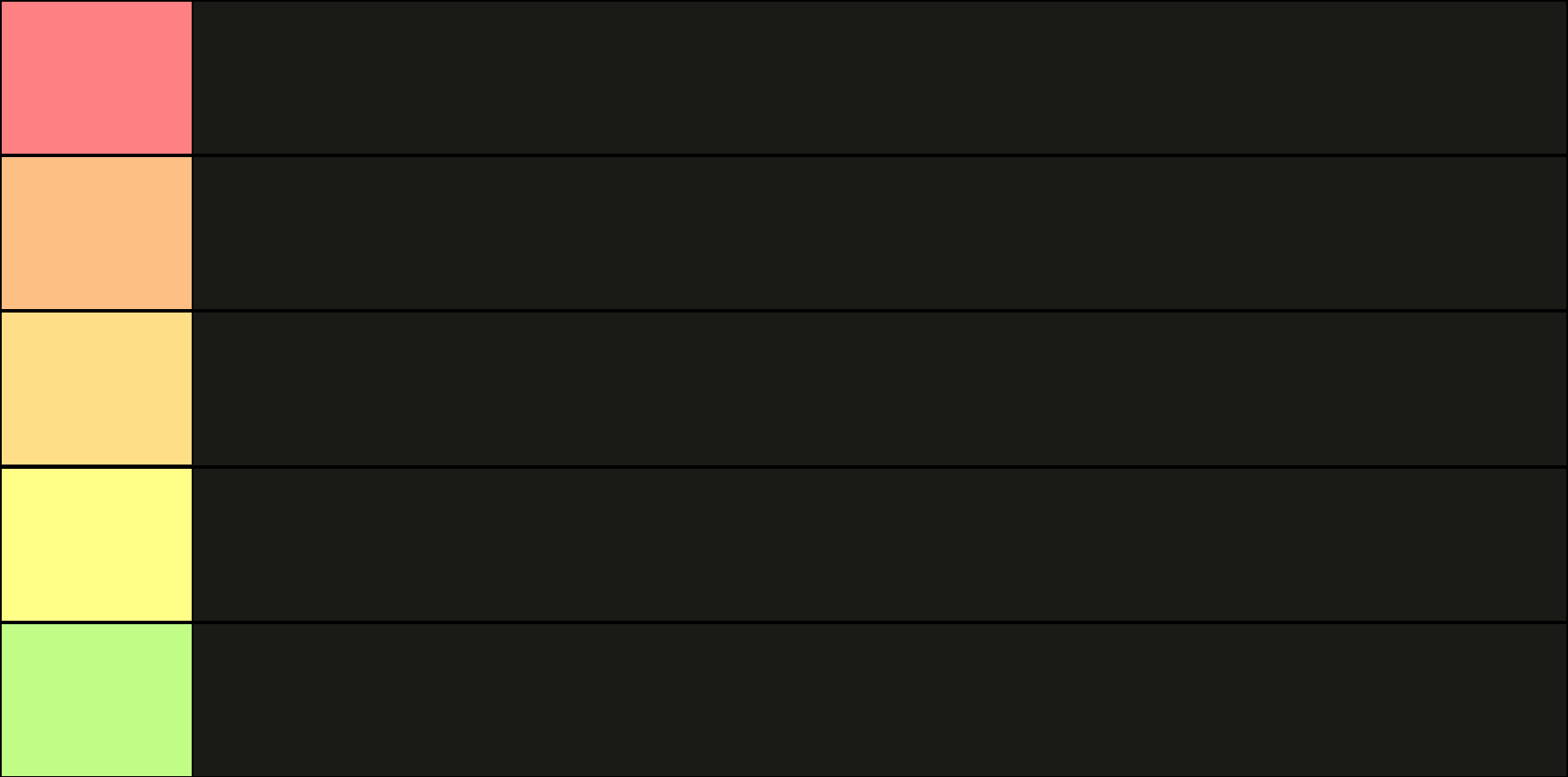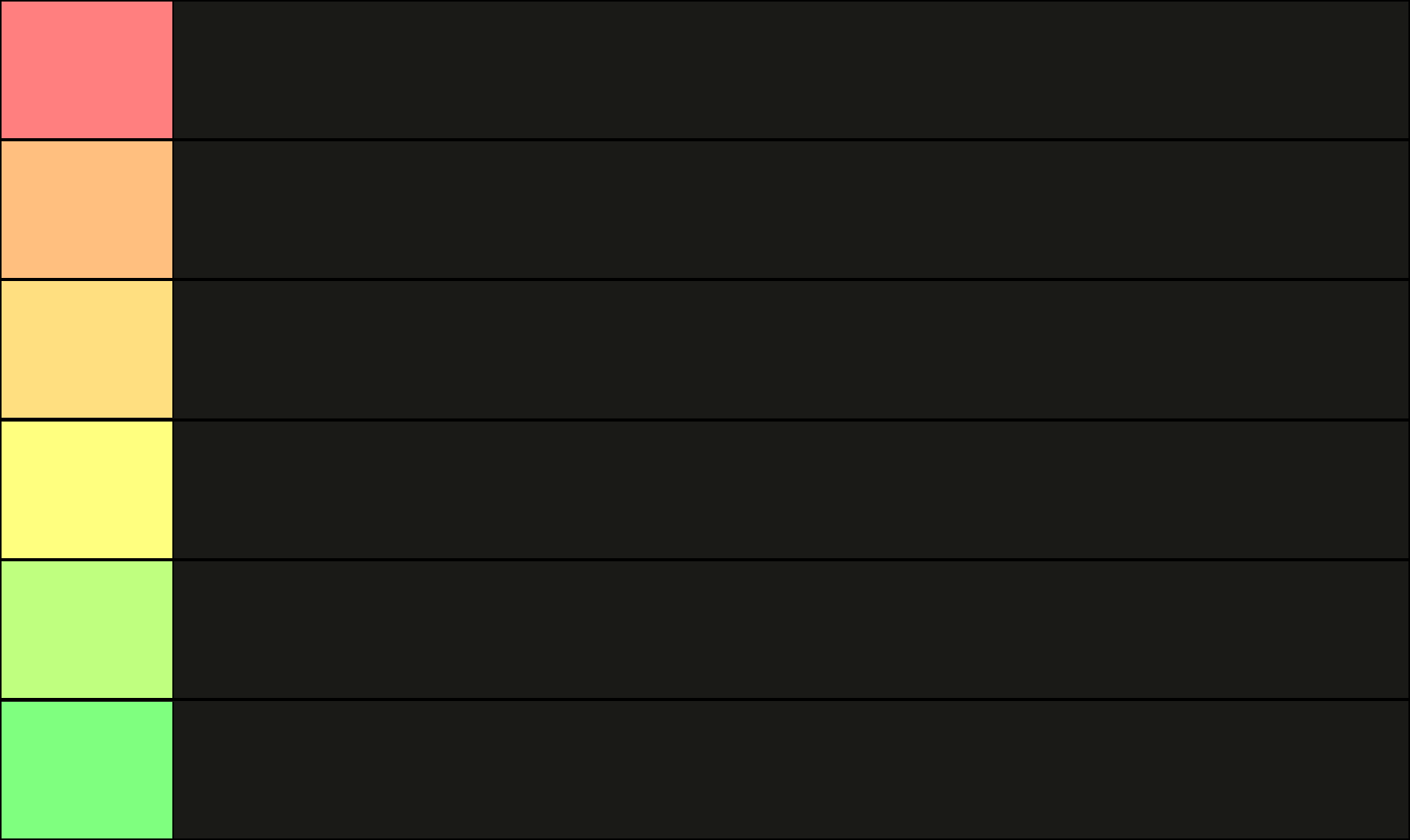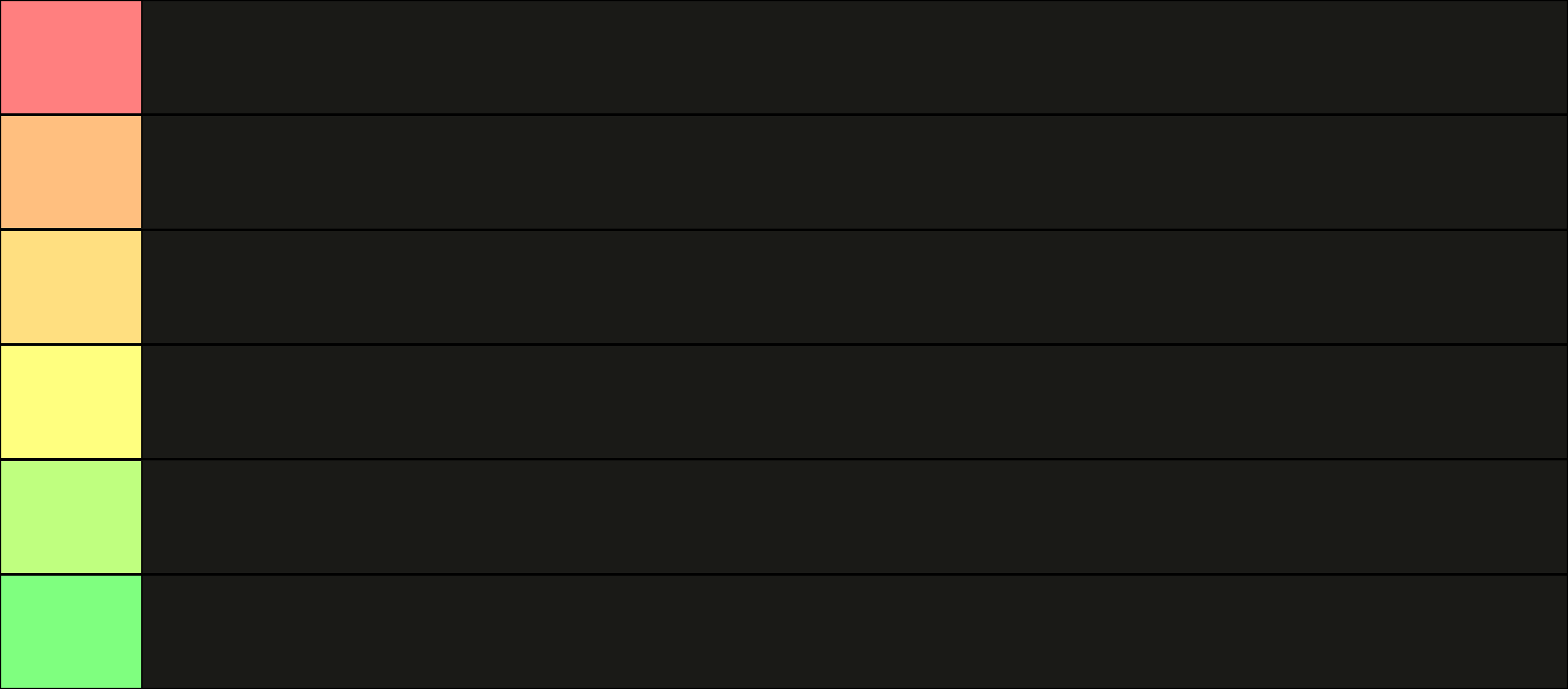 a
tastier adventures

brand